Tsinghai. Typical of a small mountain Mohammedan village in winter. Mosque in center.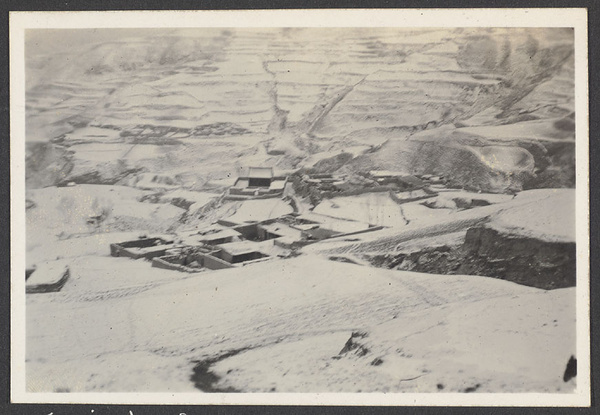 Collection
Copyright
© President and Fellows of Harvard College
Notes
Historical Photographs of China album reference: Hv44. Dr. Samuel M. Zwemer's visit to China, part 1. First part of an album containing photographs taken by Christian missionaries Claude L. Pickens, Jr. and Carter Holton. Bird's-eye view. Access to original photographs and albums in the Rev. Claude L. Pickens, Jr. Collection is restricted. Photographs and images from the collection may be reproduced only with written permission. Contact the Harvard-Yenching Library for permissions and fees.
Location
Photographer
Media
Black and white photograph
Repository
Harvard-Yenching Library, USA