Weichow. Just back from Mecca. A real haji.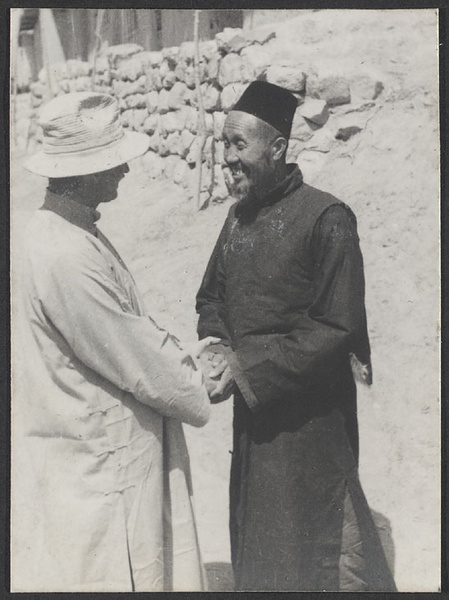 Collection
Copyright
© President and Fellows of Harvard College
Notes
Historical Photographs of China album reference: Hv47. Rev. Claude L. Pickens, Jr.'s trip to northwest China, part 2. General note: Excerpt from unpublished photo essay, plate 39: "One of the five pillars of Islam is the pilgrimage to Mecca. This important Moslem community of southern Ningsia around Weichow has fifty Hajj, or returned pilgrims. This man returned three days before the picture was taken. The tarboosh from Turkey was his pride and joy. There was warmth in his greeting of another traveler from afar." Access to original photographs and albums in the Rev. Claude L. Pickens, Jr. Collection is restricted. Photographs and images from the collection may be reproduced only with written permission. Contact the Harvard-Yenching Library for permissions and fees.
Location
Photographer
Media
Black and white photograph
Repository
Harvard-Yenching Library, USA