On the border of the Odos Desert. We had a call from a deaf ahung friend at Pe T'u Kang Tsz.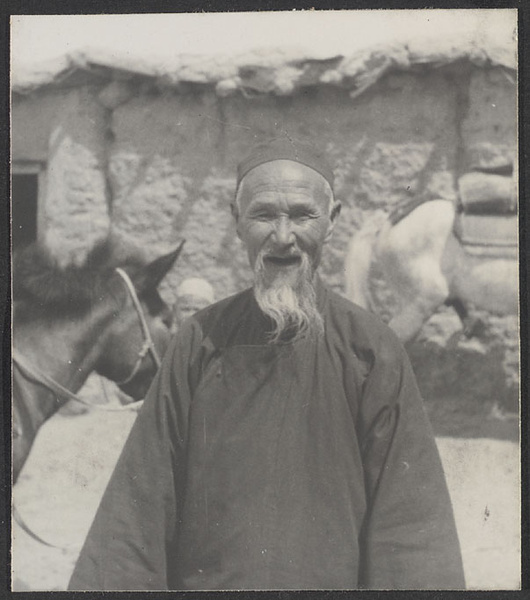 Collection
Copyright
© President and Fellows of Harvard College
Notes
Historical Photographs of China album reference: Hv47. Rev. Claude L. Pickens, Jr.'s trip to northwest China, part 2. Baitugangzi, Ningxia Huizu Zizhiqu. Access to original photographs and albums in the Rev. Claude L. Pickens, Jr. Collection is restricted. Photographs and images from the collection may be reproduced only with written permission. Contact the Harvard-Yenching Library for permissions and fees. . An ahung is a mosque official.
Location
Photographer
Media
Black and white photograph
Repository
Harvard-Yenching Library, USA