John Kidston Swire and S.T.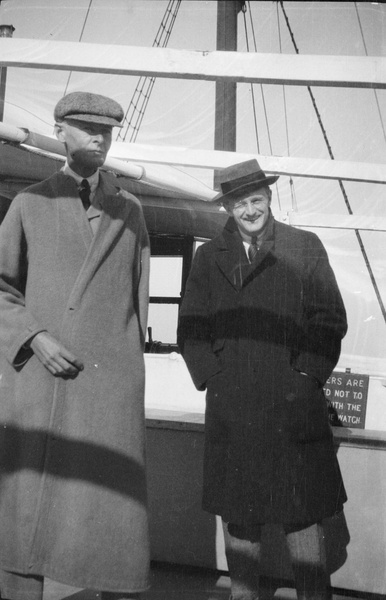 Collection
Copyright
© 2008 John Swire & Sons Ltd.
Notes
University of Bristol - Historical Photographs of China reference number: Sw26-075. Khaki cloth 'Kodak Negative Album', 11.5 cm x 9 cm. 157 negatives (sized 2.75 inches x 1.75 inches -:- 64mm x 42mm). The album was later labelled 'P62/II'. Probably photographed on the CN Co ship 'Linan'.  J.K.S. = John Kidson Swire (1893-1983), who is standing on the right in this photograph.  See also Sw26-115 and Sw26-128.
Photographer
Media
Black and white photograph
Repository
Archives & Special Collections, SOAS Library, University of London