Southern suburb of Foochow on fire; view from European side of R[iver] Min, '72 [i.e. 1876], Nov.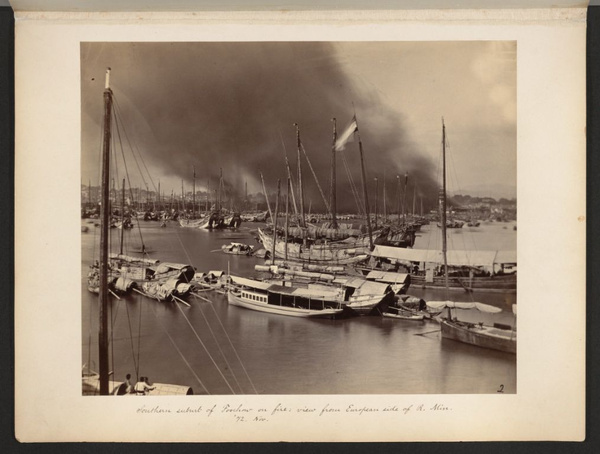 Collection
Copyright
© President and Fellows of Harvard College
Notes
Historical Photographs of China album reference: Hv36. Views in China. An album presented by Edward Bangs Drew to his wife Anna Davis Drew. General note: Title from album caption. Inscription: Inscribed on verso: Fire, November 1876, 72. Provenance: Purchased from Lucy Drew, 1949. Access to original photographs and albums in the Edward Bangs Drew Collection is restricted. Photographs and images from the collection may be reproduced only with written permission. Contact the Harvard-Yenching Library for permissions and fees.