Weichow, Ningsia. Ishmael & Mohammed.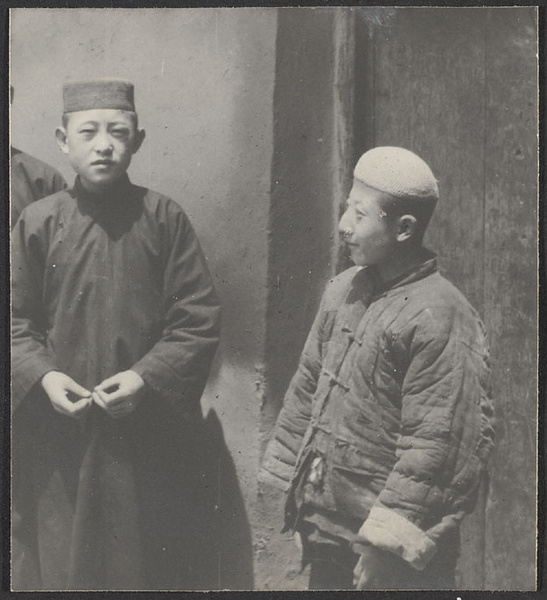 Collection
Copyright
© President and Fellows of Harvard College
Notes
Historical Photographs of China album reference: Hv47. Rev. Claude L. Pickens, Jr.'s trip to northwest China, part 2. General note: Excerpt from unpublished photo essay, plate 41: "The Semetic [sic] nose is characteristic of many of the Chinese Moslems. This crocheted hat of the fried cake vendor of Weichow covers a pecularly shaped head. Boys as well as men w[ear] this Moslem headgear." Access to original photographs and albums in the Rev. Claude L. Pickens, Jr. Collection is restricted. Photographs and images from the collection may be reproduced only with written permission. Contact the Harvard-Yenching Library for permissions and fees.
Location
Photographer
Media
Black and white photograph
Repository
Harvard-Yenching Library, USA