[K]umpei of Pu Ha-tin. Yangchow, Kiangsu. The tomb.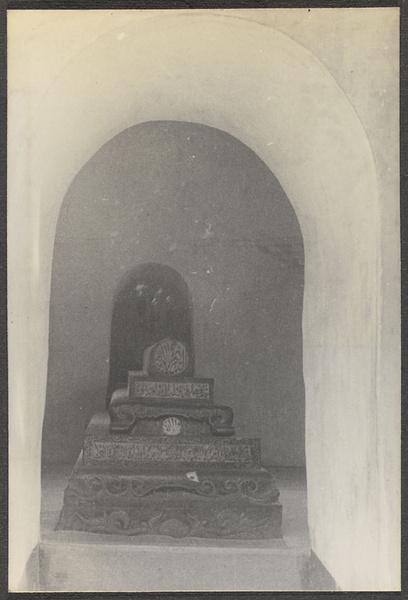 Collection
Copyright
© President and Fellows of Harvard College
Notes
Historical Photographs of China album reference: Hv43. Islam in China. Gong bei of Bu Hading, Yangzhou, Jiangsu Sheng. General note: Excerpt from unpublished photo essay, plate 60: "This tomb is not in Egypt but in Yangchow, Kiangsu, the city which Marco Polo governed for Kublai Khan. Pu Ha Tin, one of the early missionaries of Islam to China is buried here. It is a place of sacred pilgrimage along the Grand Canal." Access to original photographs and albums in the Rev. Claude L. Pickens, Jr. Collection is restricted. Photographs and images from the collection may be reproduced only with written permission. Contact the Harvard-Yenching Library for permissions and fees.
Location
Photographer
Media
Black and white photograph
Repository
Harvard-Yenching Library, USA